Traffic Bollard Barriers – Security, Safety, Systems
Traffic bollard barriers have the capability to be fixed or moveable. Drive systems used to move an active barrier might be hydraulic, electric, compressed gas or manual deployment. Many bollard barriers are also crash rated or "engineered" to withstand a direct hit from an intentional intruder. Barriers that are designed to withstand vehicular assaults, are most often secured in the ground, most likely with a concrete reinforced footing. Many organizations and municipalities require crash rated barriers to protect their facilities, but bugetary constraints make it almost impossible to afford a hydraulic or electric system.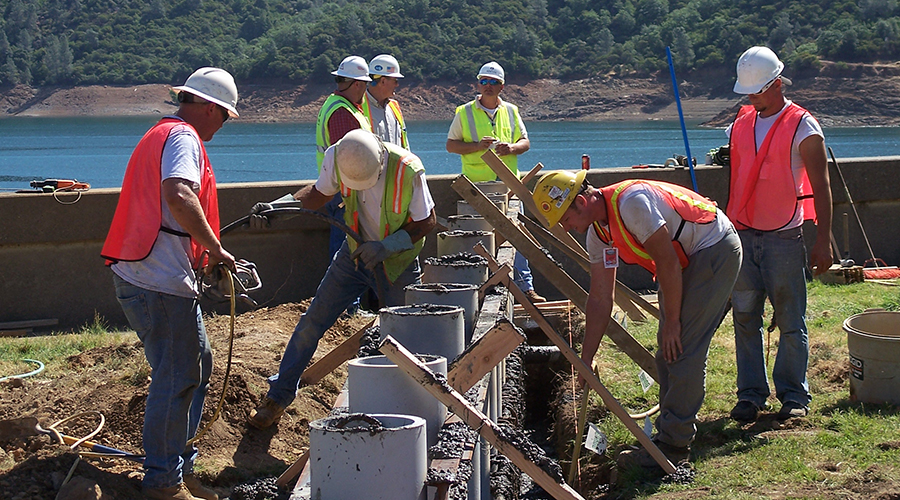 K12 Defense Consultants has designed a manually deployable bollard crash barrier that is effortless to use and can be locked in the up or down position in a matter of seconds. Crash Engineered Vehicular Security that is deployable in under a minute! A complete Turnkey System – Easily add extra barrier security to any facility or venue with our MinuteMan 100% self-contained, manually deployable 2-bollard array. Precise counterbalance allows rapid deployment with 1-finger in under a minute.
Anti-terrorism barrier security
 when and where you need it! 
K12 Defense is a rated 
Vehicle Arresting Barriers Supplier
 located in Mesa, AZ with projects successfully installed around the globe.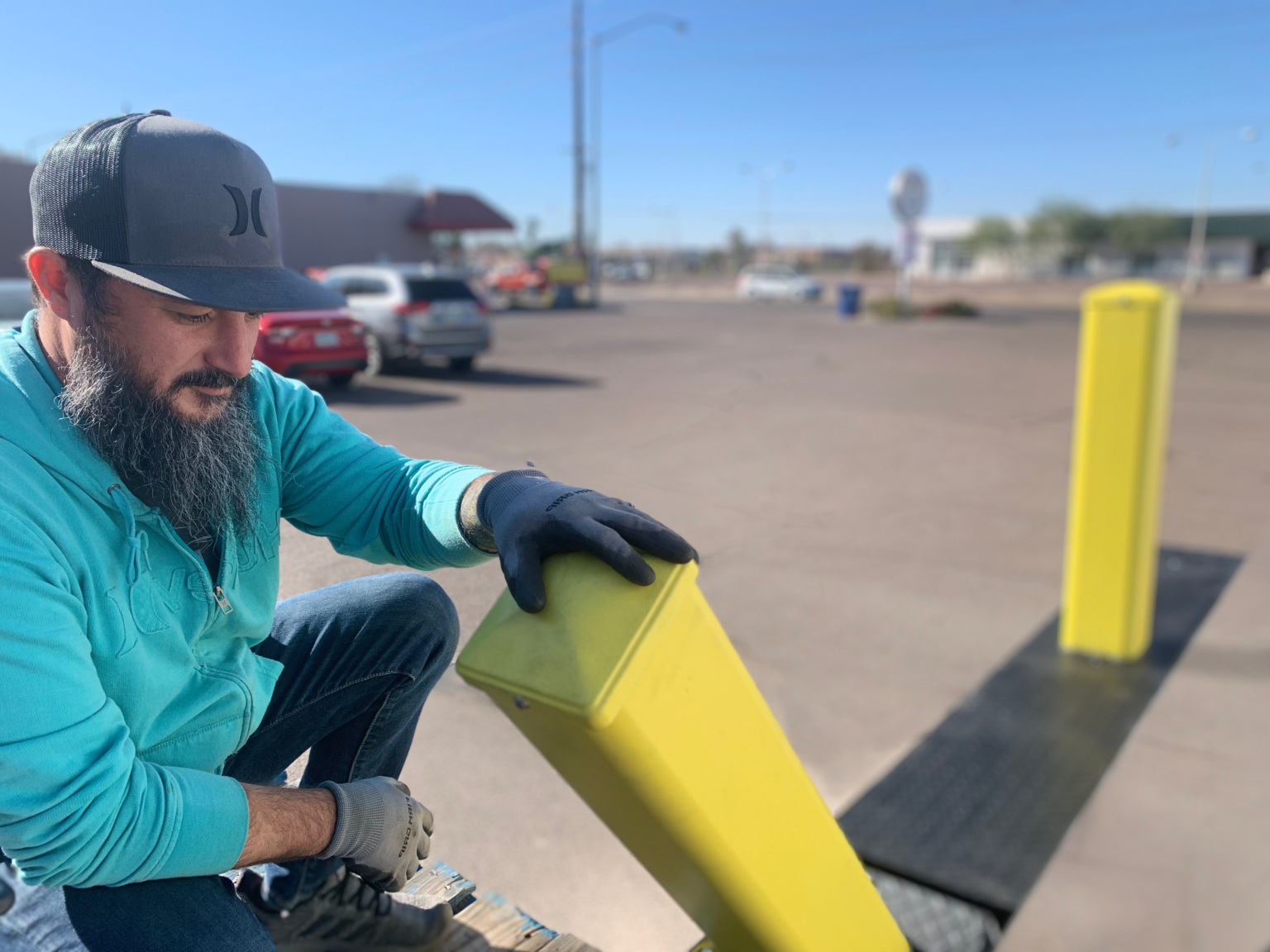 One finger counterbalance

100% manual operation

Deployable in seconds

Crash engineered

No forklifts needed

No maintenance required

Shallow mount — under 3'

Approx. 12 foot clear open

No more trailers or storing

Call (480) 898-1272
A bollard is primarily used as a post to create a protective barrier. Bollards can also be installed as a visual guide or architectural element to enhance or visually stand out in their settings. Bollards as a barrier, are constructed to physically block vehicle incursion, protect people and property. These security posts may have decorative elements but their primary purpose is resistance to impact forces caused by vehicles. Crash Bollards or Barriers can be made from any material, but most commonly are made of reinforced steel to absorb impact from motorized vehicles.  K12 Defense manufactures both active and passive bollard barrier systems for military, government and private industry. Contact K12 today to learn more about how you can beef up your barrier security and better protect your greatest assets.